Home Page
We are the parish authority for the county town of Dorset.  Created in 1974, there has been a history of local government in the town dating back to Anglo Saxon times and Dorchester has been the county town since 1305.  It has elected a mayor since 1629.
The town has a population of around 20,000, which continues to grow quickly with the expansion of Dorchester at Poundbury and Brewery Square.  The Town Council provides a range of community and recreational facilities, and promotes the town's interests with the other statutory bodies that operate in the town, notably the Dorset Council.
The Town Council has 20 members in five wards, elected for a period of 5 years.  Elections to the Town Council took place on 2 May 2019, - results for each ward. 
Covid-19 and Dorchester Town Council
For up to date information from Dorchester Town Council regarding Corona Virus, Covid-19 please visit and like our Facebook Page

Dorchester Town Council Corona Virus, Covid -19 Newsletters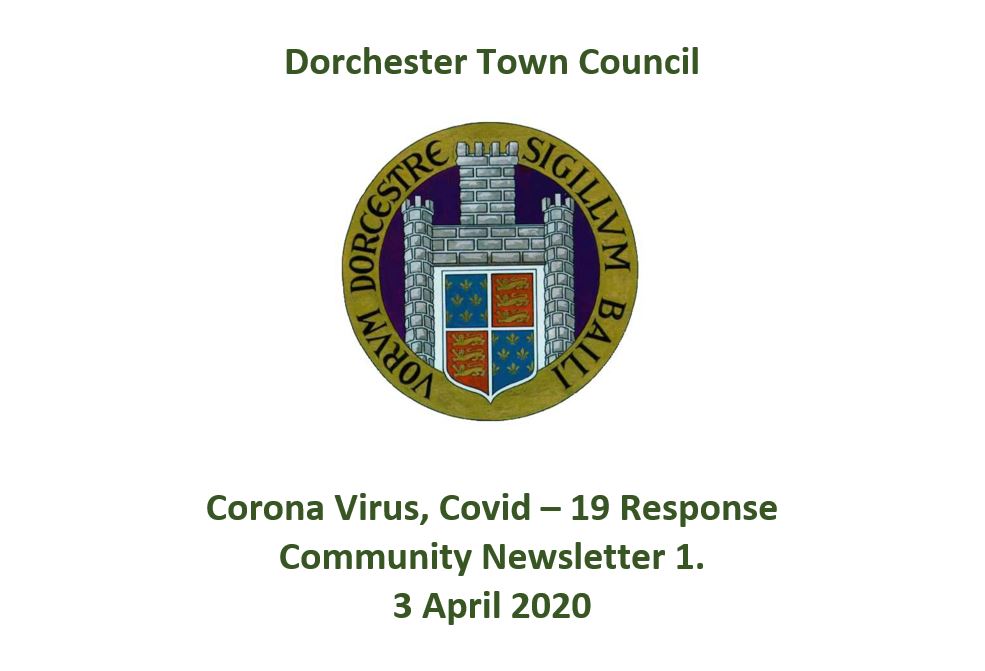 Useful Links
Council meetings – The meetings of the Full Council and Annual Town Meeting scheduled to be held on Monday 23 March 2020 have been cancelled.
The office at 19 North Square – The office is closed to the public but staff are available via email and telephone during normal office hours.
The Corn Exchange – The Corn Exchange is closed until further notice.
Outdoor Services – In accordance with Government advice the play areas and skatepark have been closed until further notice. Very limited operations will continue.
The Borough Gardens remain open but the Borough Gardens House is unavailable to hire for the foreseeable future. All events during March, April and May have been cancelled or postponed. The tennis courts and play area have also been closed.
Allotments - Dorchester Town  Council is intending to keep its allotment sites open unless otherwise instructed by government. Water will be switched on as usual by the 1st of April .

We would urge plot holders not to use dip tanks for the washing of hands or items that may be contaminated . Please carefully collect water from tanks without immersing hands etc to avoid contamination .
We appreciate that the allotments provide psychological and physical well-being as well as offering a source of food production at a time of high demand.  There is, of course, animal welfare to consider for those who have chickens or bees on their plots.

We remind all our Tenants that social distancing of 2m, for those that do not live in the same household, need to be adhered to along with other government directives,  which can be found on the gov.uk website: https://www.gov.uk/coronavirus.

Any Tenants who fall into the high risk groups or are aged 70+ years are asked to follow the advice to self-isolate at home. If you fall into this category but wish somebody else to tend your plot on your behalf that is acceptable for the duration of this situation.
Burials - Dorchester Town Council will observe advice given by Government to the Burials sector and will introduce restrictions to the number of people attending Burials in Poundbury , Fordington and Weymouth Avenue cemeteries


Taking account of Government guidance to limit the spread of Coronavirus and to protect the public and our staff operating this critical service, the following measures will apply from 25 March 2020.

The attendance of family and friends at burial services will be restricted to 10 people, plus Funeral Directors staff.  No chapel facilities will be available.

We appreciate that this will be distressing for the bereaved.  When the situation improves, the bereaved affected by this restriction will have the opportunity of holding another service at the graveside should they wish.

Funeral Directors have been advised of this action and will be in touch with families to help make necessary arrangements. The bereaved should contact their Funeral Director for further advice.
Restrictions may change dependent upon future Government guidance.
Dorchester Arts events information can be found on their website at www.dorchesterarts.org.uk.
Mayor of Dorchester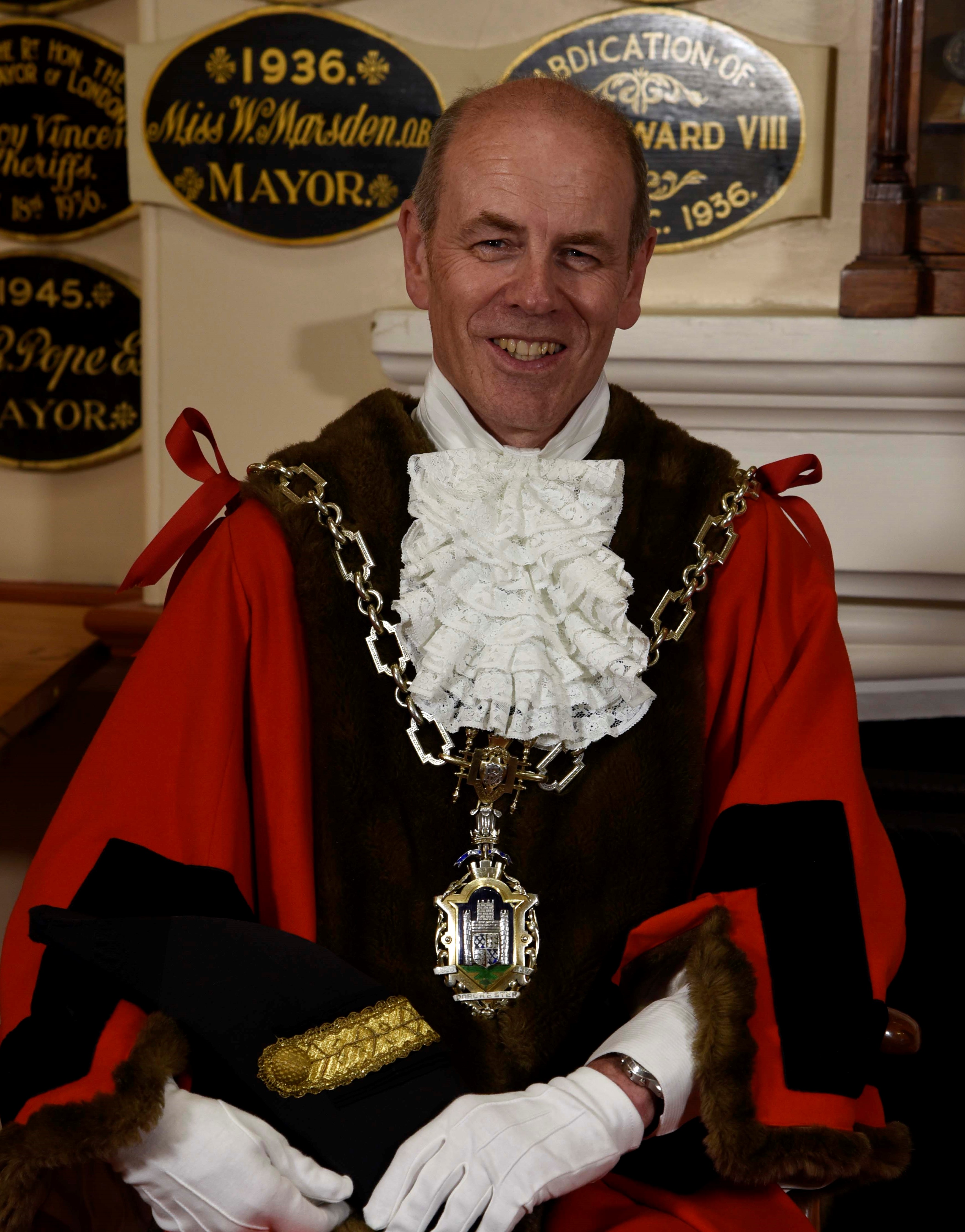 In May Richard Biggs was elected as Mayor for the town. First elected to the Council in 1993 he has also previously served on West Dorset District and Dorset County Councils and was elected to  the Dorset Council in May 2019. He previously served as Mayor in 1997–98 and 2005-06.
Richard has lived in Dorchester all of his life. You can read his speech at the Mayor making ceremony.  He will be supported by his wife, Carolyn as Mayoress, with Councillor David Taylor as Deputy Mayor. The Mayor's Charity for the year will be The Fire Fighters Charity. 
If you would like to invite the Mayor to an event that you are organising please download a Mayoral Engagement Form or contact Georgina Wakely, the Mayor's  Secretary. 
- Mayor's engagements for the forthcoming week
Dorchester's response to the Climate Emergency
The Town Council has recently adopted a Climate Emergency Preliminary Response document, where we describe how we will
Reduce the use of fossil fuels in our buildings, vehicles and equipment, and also those of our contractors
Work with our community partners (Sport, Culture, Business, Youth, etc) to reduce their carbon footprints
Help groups in Dorchester to get climate related messages across to the wider community
We welcome views on the Preliminary Response document and would also welcome the opportunity to discuss our plans with interested groups.  If you have any comments please use the Contact Us form at the top of this page.
We wish to appoint a film maker for Dorchester
Please see attached advert for the appointment of a town film maker.
2019 Events Videos